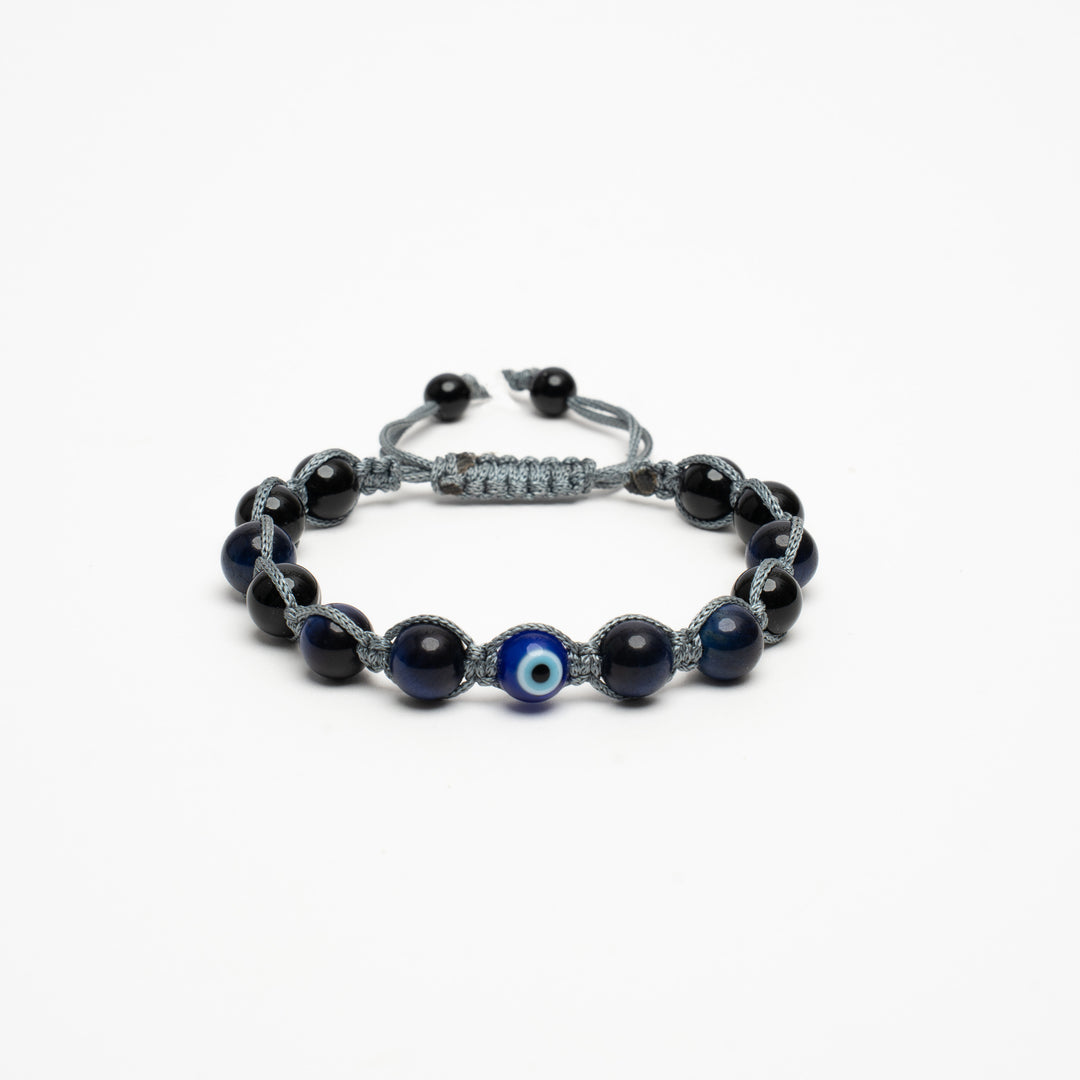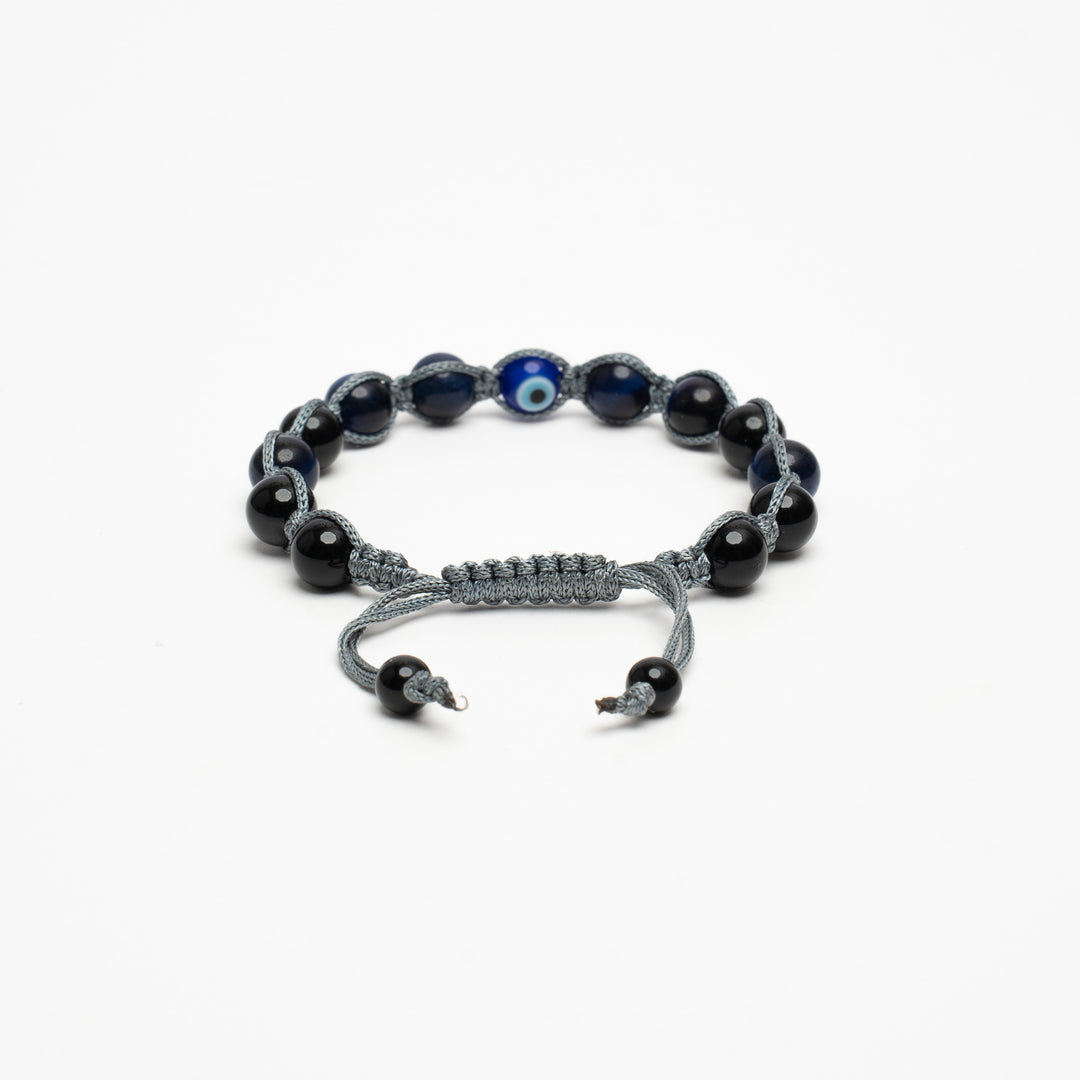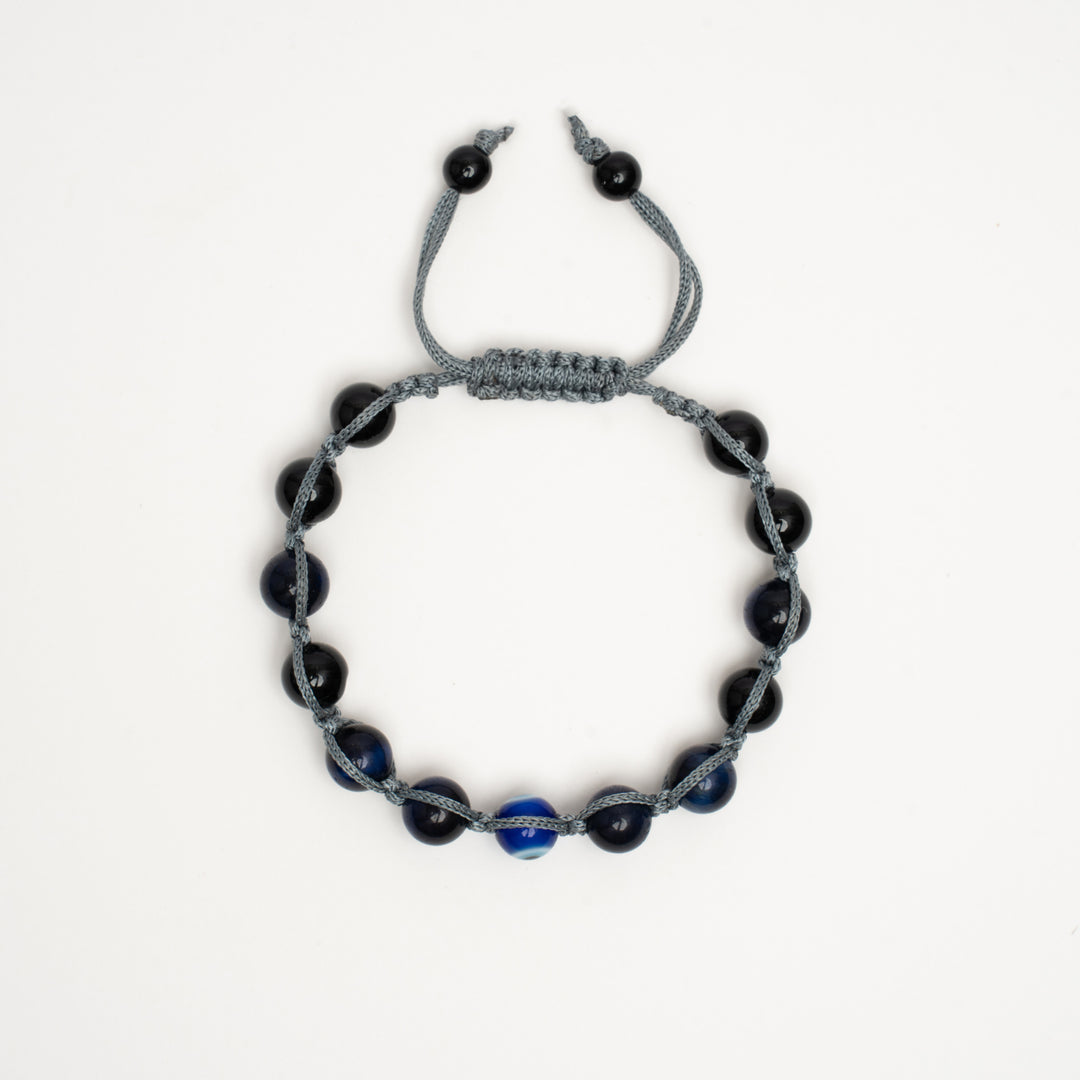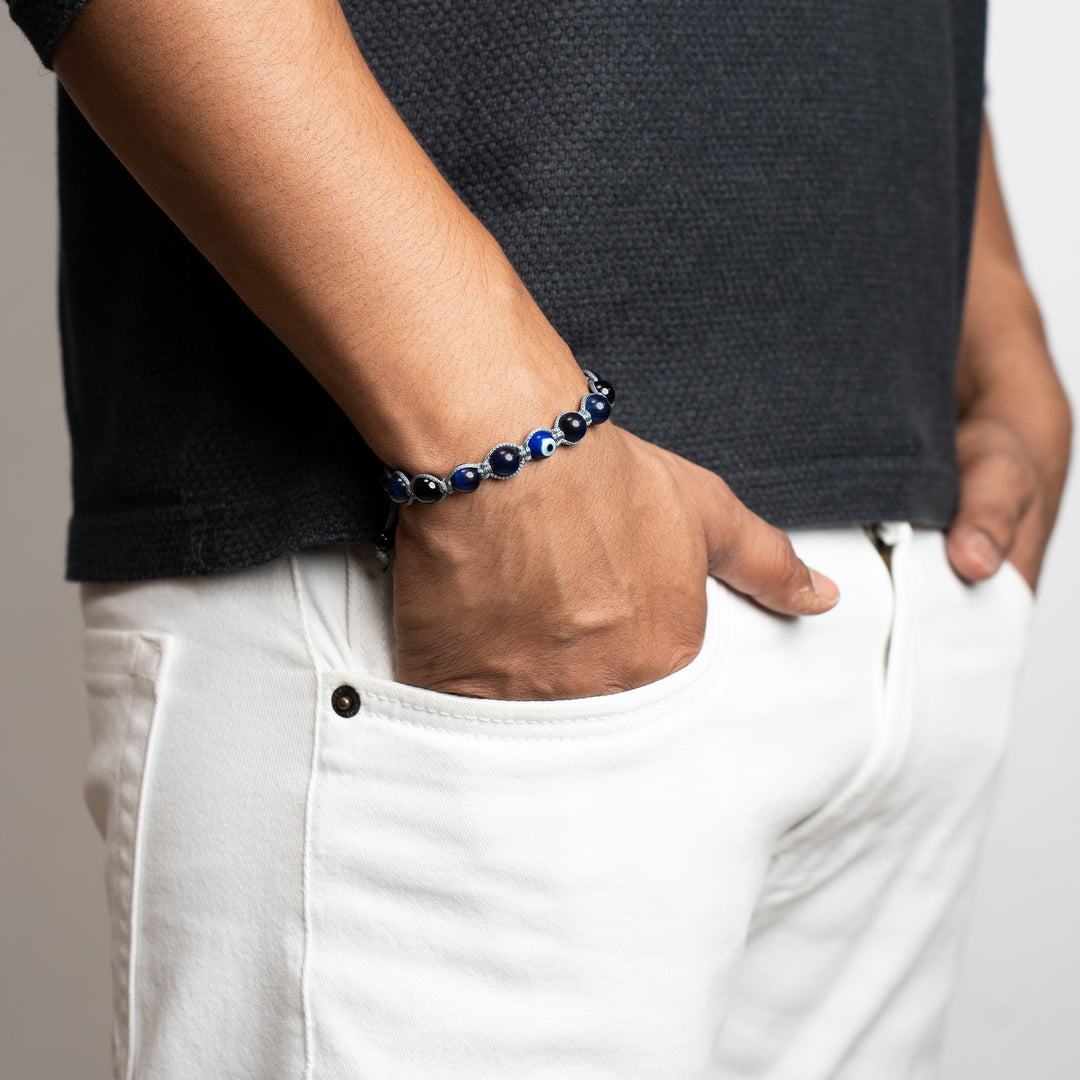 Mystic Evil Eye Beaded Bracelet
Regular price
Rs. 1,299
Sale price
Rs. 725
Introducing the Mystic Eye Bracelet, a stylish accessory that combines the protective energies of blue tiger eye, evil eye, and black onyx stones. This bracelet is expertly crafted with alternating stones, carefully hand-selected for their quality and energy. Blue tiger eye enhances intuition and brings clarity, evil eye protects against negative energy, and black onyx offers grounding properties to alleviate stress and anxiety. The adjustable bracelet fits most wrist sizes and is perfect for everyday wear or special occasions. Experience the powerful combination of energies with the Mystic Eye Bracelet.
Material - BLUE TIGER EYE, EVIL EYE, Black Onyx
Finish - Natural Polished
Availability: Delivery all across India
Processing Time: Delivery within 3 - 7 working days
COD is available at an additional charge
Exchange & Return Policy: No Returns / Refunds. You can exchange your product within 5 days of delivery
Cash On Delivery: COD is available at an additional charge of Rs.75/-
Return & Exchange Policy
Returns and Refunds: We do not accept returns or provide refunds for any purchases.
Exchanges: If you wish to exchange a product, you can do so by paying an additional delivery charge of Rs. 150/- per exchange.
Defective Products: In the case of a defective product, you are eligible for an exchange at no additional delivery charge
PLEASE NOTE: The Exchange Policy applies only to products that are in their original condition, unused, and with all original packaging intact. We reserve the right to reject any exchange request if these conditions are not met.
For any further inquiries or assistance regarding exchanges, please contact our customer support team.
Exchange Order Process :
To initiate an exchange, please email us at hey@zachofficial.com using the following format:
Subject : Exchange Order (Order Number) Body :
Current Product Name :
Size (if required) :
Current Product Issues :
New Product Name :
Size (if required) :
Once we receive your email, our courier team will pick up your exchange order and deliver it to our warehouse. Upon receiving the product, we will conduct a quick quality check to verify the reported issues. If the products are in their original condition and our team approves the quality check, we will dispatch your new product. Please note that an online payment of Rs. 150/- is required for the exchange.